Staff
Katsuhiko Okada, CEO/CIO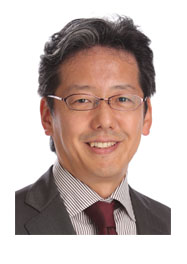 Katsuhiko plays a key role in bridging between academics and practice. With 3 years of derivative trading experience in Morgan Stanley New York /Tokyo, and 4 years of managerial experience of arbitrage desk at UBS, he co-founded a hedge fund management firm (Halberdier Capital) in Singapore in 1997, which later grew as one of the largest Japan focused hedge fund in Asia. Katsuhiko sold his stake in 2001 and turned into academics. His research interest is in behavioral finance. Katsuhiko serves as a director of academic associations such as ABEF and JFA and publishes influential papers regarding asset management in Japan. He holds MBA from Washington University John M Olin School of Business and PhD in financial economics from Kobe University.
Yoshihisa Yada, Director , CFO
Yoshihisa has worked for communication satellite enterprise as a satellite controller and engaged in internet system development for five years. He then co-founded a data mining company, which later went public in the Tokyo Stock Exchange. After selling his stake, he joined Yahoo! Japan in 2008 and developed various data driven systems including listing advertisement. He also invented innovative FX cover-dealing system for YJFX, one of the largest foreign exchange trading company in the world. He holds MS in Engineering from Keio University.

Takeaki Uno, Advisor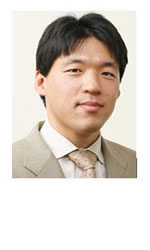 Takeaki is a highly recognized researcher in algorithmic theory and its applications. He has done a numerous influential research at École Polytechnique Fédérale de Lausanne in Switzerland and National Institute of Informatics in Tokyo. Takeaki's work is innovative and practical. He has won a various academic awards including 2004 DEWS Best Paper Award, 2004 FIMI Best Implementation Award, 2008 PAKDD Best Paper Runner-up Award and 2008 ISAAC Best Paper Award to name a few. He was commended for his work by the Japanese government and awarded a "Brilliant Young Scientist Prize" by the Ministry of Education, Culture, Sports, Science and Technology in 2010. Takeaki will be leading the national project for algorithmic research CREST from 2014. He has PhD in computer science from Tokyo Institute of Technology.
Yukinobu Hamuro, Advisor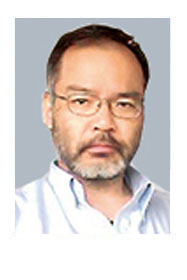 Yukinobu is a top notch researcher in Applied Data Mining and Artificial Intelligence. His current research interest is in visualizing herding behavior in the stock market using graph theories. He publishes numerous academic papers regarding stock market seasonalities and market sentiment and received multiple research awards. His deep knowledge in the 'state of the art' algorithmic theories and his fast implementation skills enable us to test various trading ideas. Yukinobu is an associate professor of computer science at Kwansei Gakuin University and a CEO of NYSOL Co. Ltd, which is a software tool provider.
Shin-ichi Minato, Advisor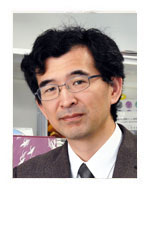 Dr. Minato is globally known as an inventor of ZDD (Zero-suppressed decision diagram) algorithm, which revolutionalized the sparse data set calculation. His brilliant algorithm occupies one chapter of the textbook written by Dr. Knuth's "The art of computer programming". Dr. Minato was the leader of Japan's largest research project ERATO between 2009-15, where founding members of Magne-Max collaborated as a researcher for five years. He worked as a NTT laboratory researcher, visiting researcher at Stanford University, professor of computer science at Hokkaido University before becoming a professor of computer science at Kyoto University. He holds PhD in computer science from Kyoto University.
Aman Oberoi, International and Hedge fund Advisor.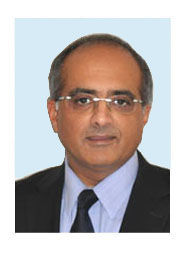 Aman Oberoi is the founder CEO & CIO of K2Q Capital in London. He has been International and Hedge Fund Advisor to Magne-Max Capital Management since 2016. Aman was a shareholder and Director on the Board of Magne-Max Capital Management Ltd, from 2012 to 2015. Until 2014, Aman was a Senior MD and member of the Executive Committee at Mizuho Int. London, as Head of Special Solutions, identifying and developing new lines of business. Earlier, he served as a MD of equity derivatives trading at Sal-Oppenheim Jr & Cie KGaA. During his 16 years at Citigroup, he held numerous positions in NY, Tokyo and London with a focus on equity derivatives trading. Aman holds B. S. in Electrical Engineering and Computer Science from Duke University and MBA from the UNC at Chapel Hill.